Leisure & Special-Interest Groups - Italy
TR International has always been centered on Italy. Our roots are in Italy, where we began in 1950, providing trips for religious groups visiting Rome that year, a Holy Year decreed by the Vatican. Since then, we have been relied upon for our vast knowledge of this magnificent land.
Italy has around 40% of the world's art. From Sicily to the Alps, Sardinia to Venice, the country is a delight to explore. Italy boasts the perfect blend of art, culture, history, food, hotels and resorts, and yes, shopping. From beaches to skiing, Italy has it all. From the stunning beaches of the Costa Smeralda in Sardinia to active volcanoes and even a little desert in Sicily, Italy is as diverse as it gets. All wrapped up in the warmth and hospitality of the Italian people.
Check out the list of sample itineraries we have for leisure groups. These itineraries are generic but designed to give you the ideas and building blocks you need to design your own program. Whether for 20 people or 2000, TR International has got you covered in Italy.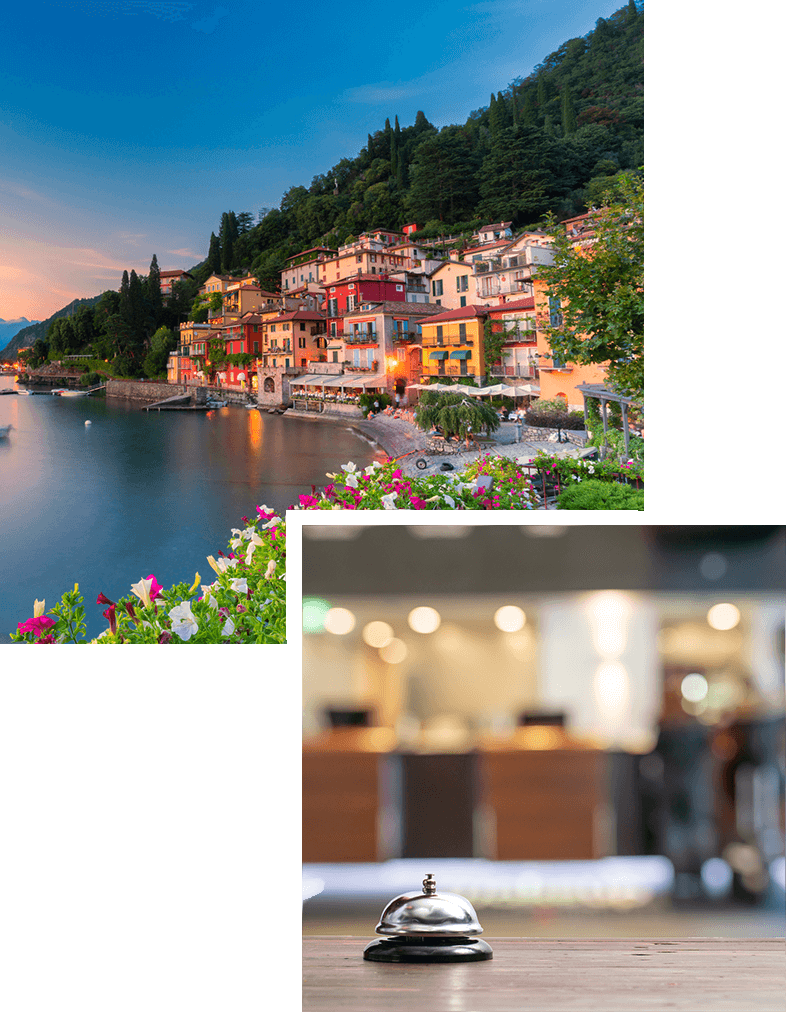 Mixing business with pleasure can truly be a pleasure in Italy. Particularly if your clients participate in professional tours designed specifically with their commercial interests in mind. Tours that take them into production facilities, that feature discussions with Italian professionals, and supply them with information that more than satisfies their curiosity. In a country that has continuously produced incomparable craftsmen for centuries, Italy offers a broad field of professional interests.
Think of the Italian car industry with Maserati, Ferrari and Lamborghini in Bologna, Alfa Romeo in Milan and Fiat in Turin. Or the agricultural industry with the olive plantations of Assisi, the cheeses of Caserta, the rice fields of Novara, the orange groves of Sorrento or the vineyards of Rauscido. There is the apparel business with the cottons of Valdagno, the laces of Burano, the leather factories of Riviera Del Brenta. The five thousand skilled craftsmen building furniture in Brugnera, the world-renowned glass craftsmen of Venice. The list can go on and on. With the United States as Italy's largest market, there is clearly a demand for professional tours of Italy.
But how do you make the arrangements? How do you locate that guide who can speak with authority on the subject of your client's tour? How do you arrange a tour that features the traditional sights of Italy, that molds in smoothly with a professional itinerary? How do you make the seemingly unending arrangements that need to be made? TR International will do it for you. We are proud to have the opportunity to show off the commercial achievements of Italy. In fact, showing the best of Italy is what TR International does best.