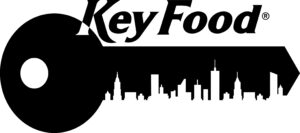 Key Food - REGISTRATION FORM
Mediterranean Cruise - Silver Dawn, April 13-21, 2024
You will receive an on screen confirmation that your registration was submitted successfully, and you're done!
For any questions please call Maddy at (848) 202-4716 or Kathryn Berliner, (848) 202-7460.
Fill out additional forms as needed if you are bringing children or more than one guest. All participants must have a completed form.
Please enter your names exactly as they appear on your passport.
A valid passport is required for this trip. Your passport must be valid no less than 6 months after departure (October 11, 2024). Beginning January 1, 2024, all visitors to Europe, regardless of nationality (Even US Citizens) will require a visa, which must be applied and paid for by the participant, it cannot be completed for you. (click here for more details: https://travel-europe.europa.eu/etias_en). People traveling with non-US passports may require additional visas. All visa requirements are the sole responsibility of the traveler. Failure to secure the proper visas will result in you being denied boarding at the aircraft.
Download the .pdf form by clicking here. You can then fill it out by typing directly in the fields on your computer and email it to MadelineD@keyfoods.com no later than March 10, 2022.